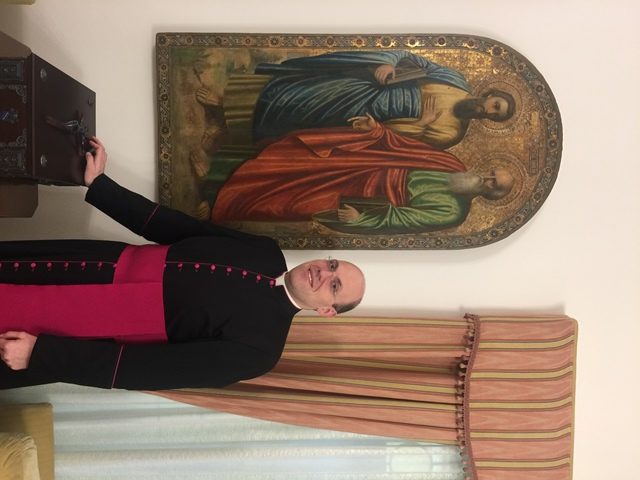 Reverend Monsignor Joseph Grech has been appointed Councillor of the Apostolic Nunciature within the Permanent Mission of the Holy See in Vienna.
Mons. Grech had been ordained priest from the Diocese of Gozo in the 2001. He then spent the next eight years as the parish-vicar of the Santa Maria del Buon Consiglio in Rome.
He then spent three years at the Apostolic Nunciature in Zambia and another three years in the Mission of the Holy See within the United Nations in New York.
In 2016, he was appointed Secretary of the Apostolic Nunciature in Ukraine.
Mons. Grech holds a doctorate in Utroque Iure (Canon and Civil Law) from the Pontifical Lateran University in Rome. He also holds a BA in Sacred Theology, a Diploma in Canonical Administrative Praxis, a Diploma on the Causes of Saints and a Diploma in Christian Archaeology.