Fr Anton Teuma, Bishop's delegate for the family for the Diocese of Gozo is the new Bishop of Gozo. The announcement was made on Wednesday, 17th June 2010 at noon.
The news spread like wildfire through several villages and towns in Gozo. Priests have been advised to go to the Basilica of Ta' Pinu to welcome the new bishop. The 56-year-old priest from Xagħra succeeds Bishop Mario Grech who will be appointed as Secretary of the Synod of Bishops.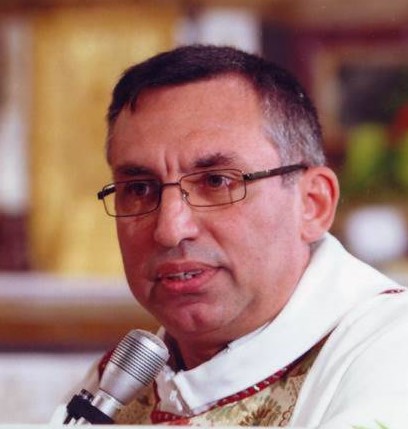 His Priestly Formation
During his priestly formation, Bishop-to-be Teuma worked as a welder and electrician in Australia and he is licensed for both trades. Ordained priest in 1988 by Bishop Nikol Cauchi, he was sent to Rome where he served in the parish of St. Ignatius of Antioch whose parish priest was a fellow Gozitan, Fr Joseph Attard. He also continued his studies at the Salesian Pontifical University and held various appointments including that of spiritual director for the Roman Pontifical Seminary.
Recalled to his native dioceses in 1997 he served as rector in the Sacred Heart Seminary for ten years and was later also appointed as spiritual director for Eucharistic communities in Gozo. He spent a sabbatical year in the Holy land in 2008 where he obtained a diploma in Biblical Formation from the Franciscan Biblical Institute in Jerusalem.
In 2016 he obtained a Bachelor's degree in the science of formation from the Gregorian University and a post-graduate diploma in Family psychotherapy. He is currently finalising his master's degree.
As Bishop's delegate for the family, Fr Teuma works closely with couples, organising pre-marriage courses and courses for continuous formation. He is an active counsellor and is also a director of the Institute Pope John Paul II for the family.